12 useful government apps every Indian should download
12 useful government apps every Indian should download
Over the last few years, the government of India has been actively pushing its Digital India initiative. Whether it has been successful or not remains up for debate. What it has achieved, however, is that it has made certain services accessible to people on their smartphones through apps. The government has been routinely launching apps for services like digital payments, passport services, among other things. Here are a list of 10 apps which can be useful to the citizens of the country: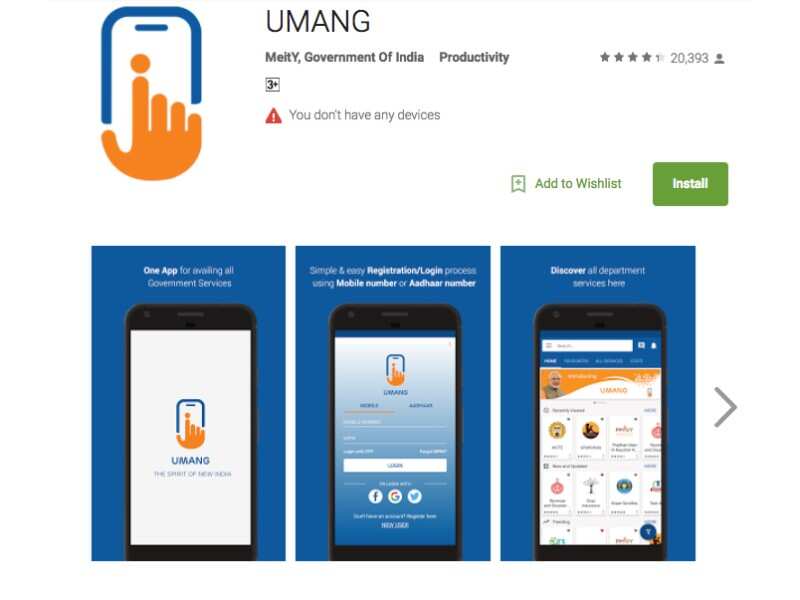 UMANG (Unified Mobile Application for New-age Governance)
Developed by Ministry of Electronics and Information Technology (MeitY) and National e-Governance Division (NeGD), this app brings together all government departments and their services on a single platform to provide better and easier services to citizens. It's an evolving platform that provides – among other things — Digital India Services like Aadhaar, DigiLocker, and PayGov.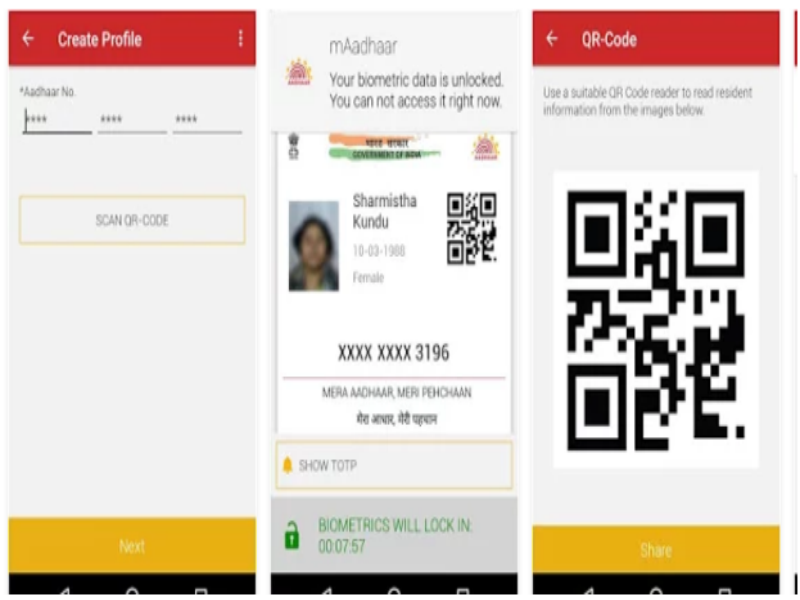 ​ mAadhaar app
Unique Identification Authority of India (UIDAI) 'mAadhaar app' is another useful app. Available only for Android users so far, the mAadhar app aims to let users carry their Aadhaar identity on their smartphones. The biggest benefit of the mAadhaar app is that it enables users to share their eKYC information with any service provider, anywhere. Users can also view and share their Aadhaar profile via QR code. UIDAI also claims that the app allows users to block their biometric data anytime, anywhere.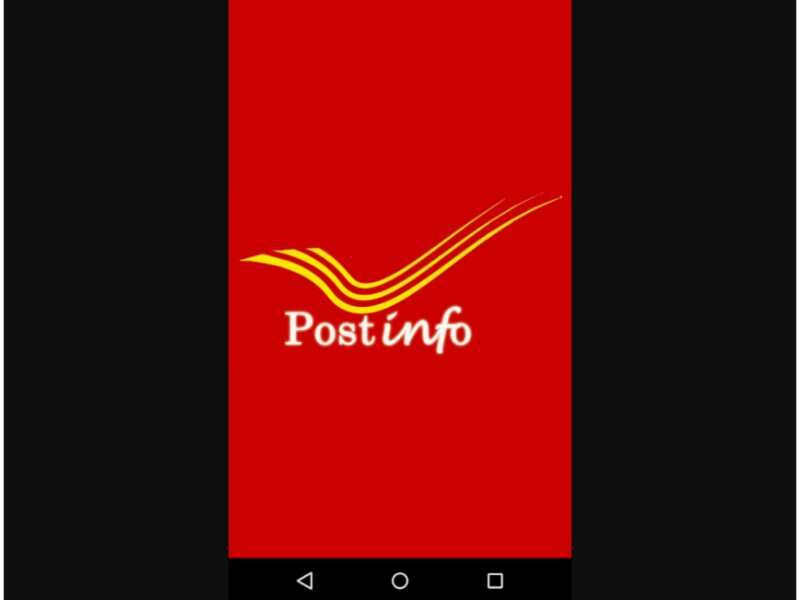 ​ Postinfo
Postinfo is an app from Department of Posts and has been developed by Centre for Excellence in Postal Technology .The app provides facilities like tracking of parcels, post office search, postage calculator, insurance premium calculator and interest calculator. The Postal Department offers various types of Life Insurance Policies through Postal Life Insurance and Rural Postal Life Insurance, users can check the premium payable for all the eligible types of Postal /Rural Postal Life insurance Policies through the app.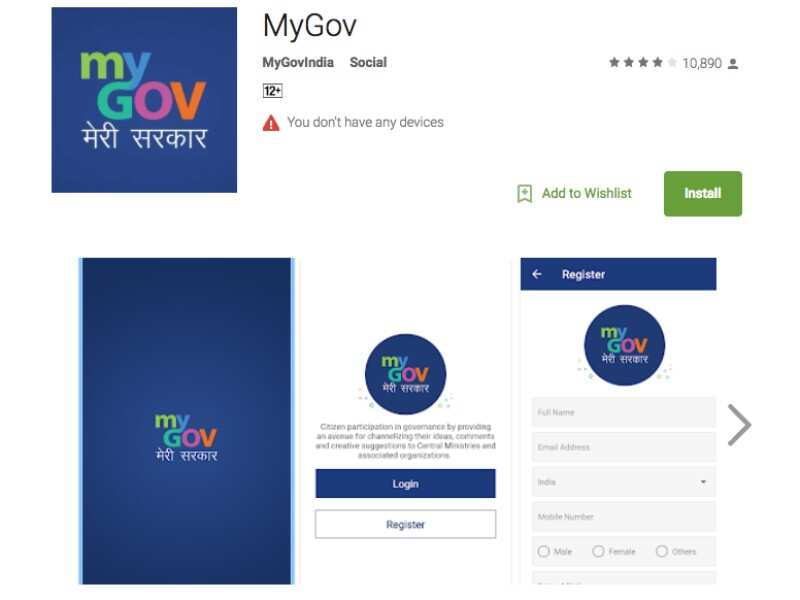 MyGov
The MyGov app acts as a platform for citizen participation in governance. Users can provide ideas ,comments, suggestions to ministries and associated organisations. One can also apparently participate in policy formulation and programme implementation.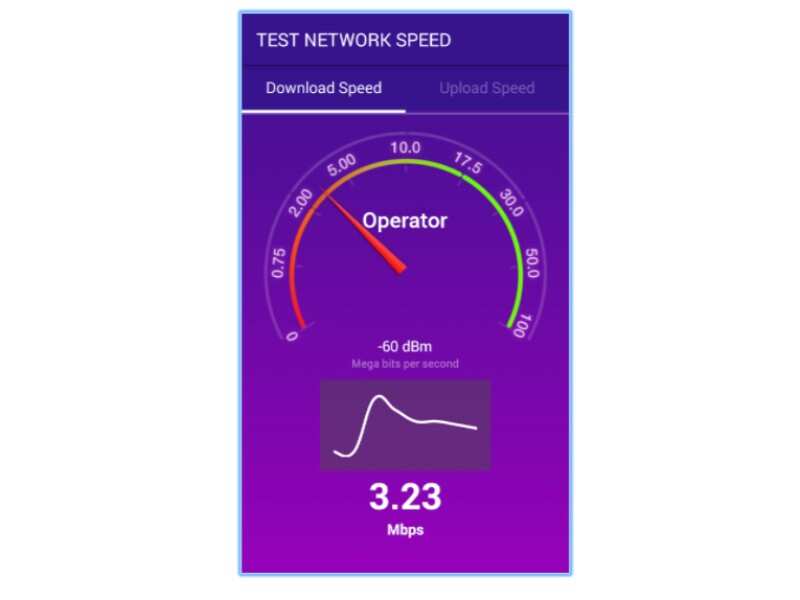 MySpeed (TRAI)
This application allows you to measure your data speed experience and sends the results to TRAI. The application captures and sends coverage, data speed and other network information along with device and location of the tests. The app does not send any personal user information. All results are reported anonymously. While this application gives TRAI details of your data experience, sending a report to TRAI does not constitute a complaint. In case of poor experience, users are requested to register a complaint with their network service providers.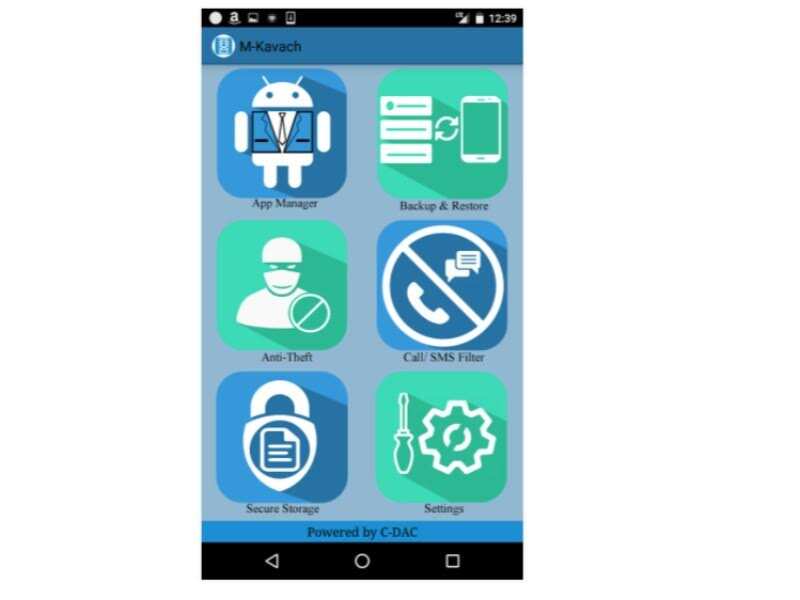 mKavach (Mobile security solutions)
Available only for Android devices, the aim of the app is to address threats related to mobile phones. For instnace, one can block spam SMS or unsolicited incoming calls. Through the app one can also address malware threats that try to steal personal data and credentials.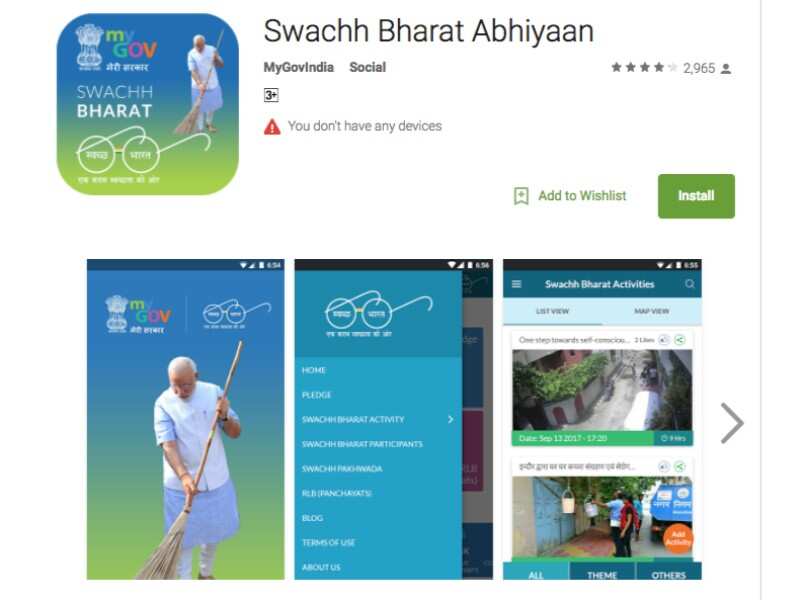 Swachh Bharat Abhiyaan
As the name suggests, the app is related to keeping your city and surroundings clean. Through the app, citizens can click and post pictures related to civic issues and send to the concerned municipal authority. All urban local bodies have been linked to this app, which pinpoints the exact location of the area of the complaint using the geo-location of the pictures. Citizens can also give feedback if their complaint hasn't been solved as per requirement.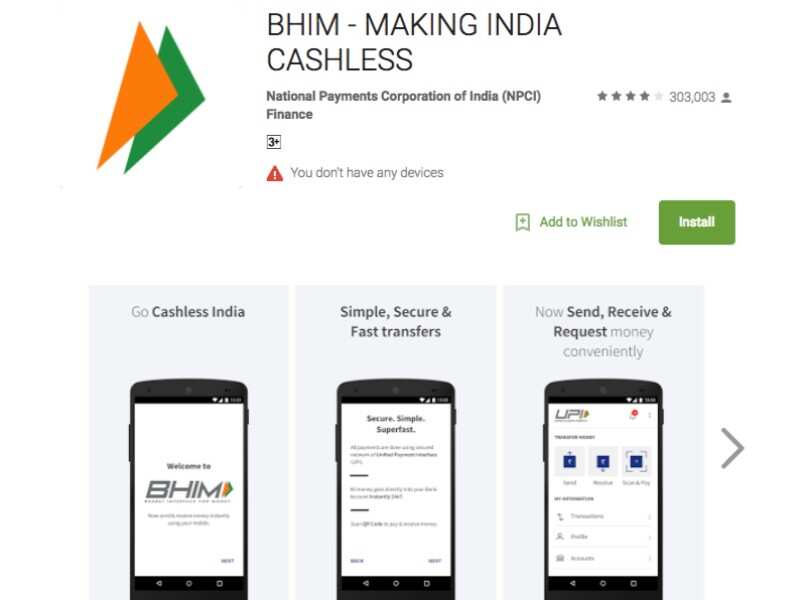 BHIM
Bharat Interface for Money or BHIM app is based on Unified Payment Interface (UPI) for carrying out financial transactions digitally. Users can send or receive money using UPI payment addresses, phone numbers or QR Codes. All major Indian banks are linked to UPI to further help users in making financial transactions.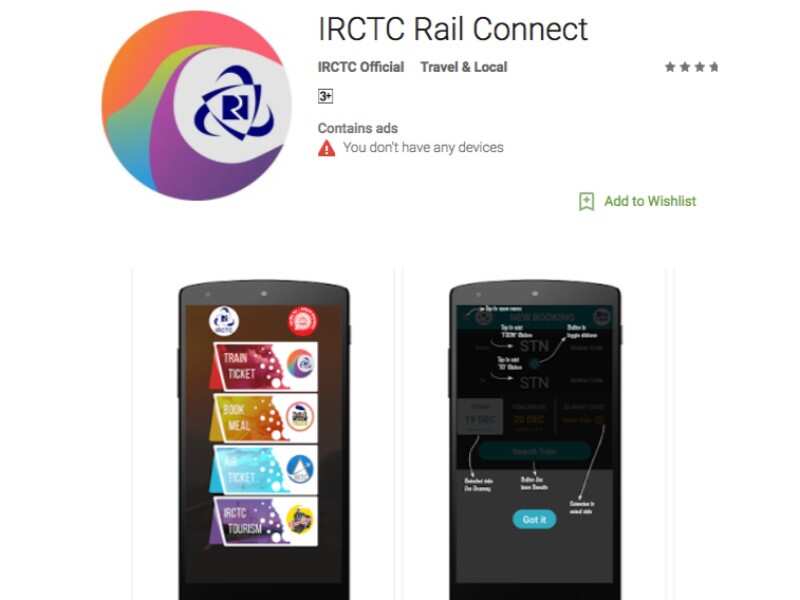 IRCTC
One of the most popular app by the government, IRCTC enables online booking of rail tickets. It comes integrated with an IRCTC e-wallet for faster and easier transactions.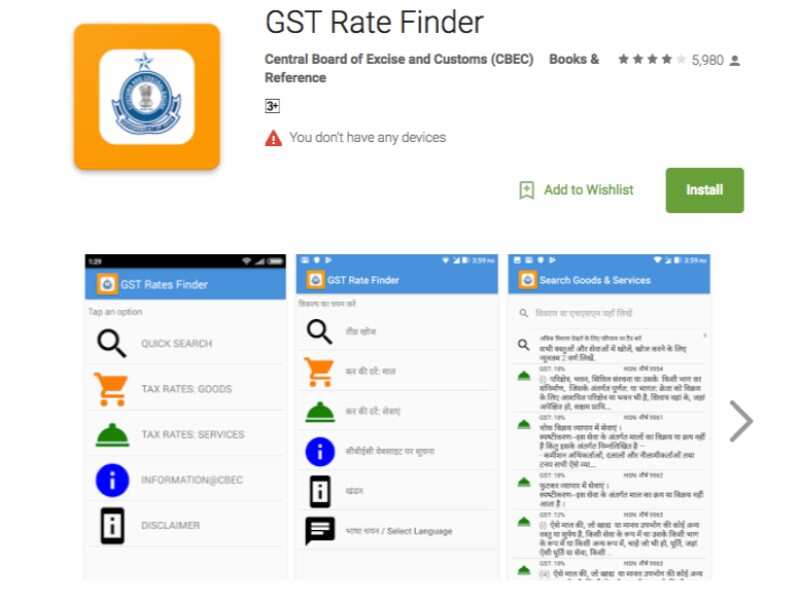 GST Rate Finder
Still confused by GST rates applicable on various goods and services? Simple. Download the GST Rate Finder app to search through the various goods and services and their respective GST Rates and details.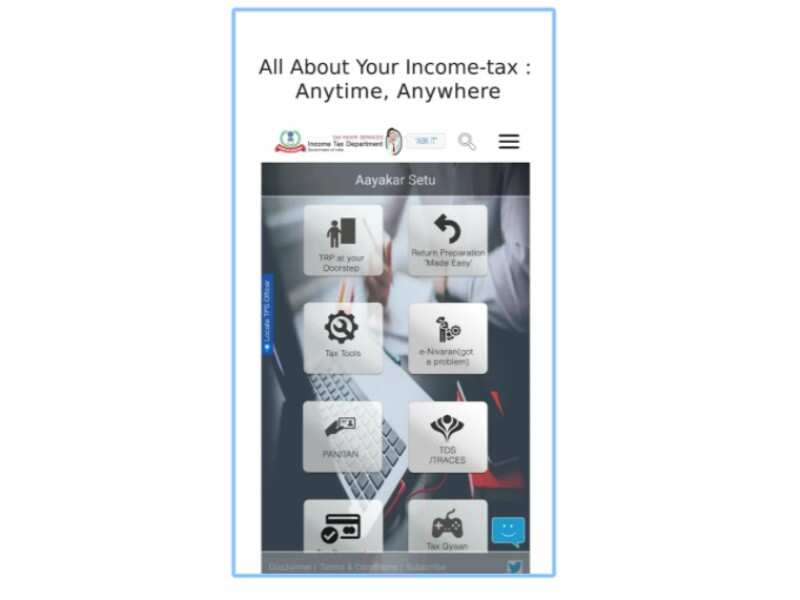 Aaykar Setu
An app tat's linked to various services of the Income Tax department. Some of the useful features of the app include paying taxes online, applying for PAN online and a tax calculator. There's also a chatbot which answers to queries which taxpayers might have.