Check out this new WhatsApp-like FEATURE on Aarogya Setu app, your vaccination status will now be visible – all details here
A new feature has been added to Aarogya Setu app by means of which a blue tick will appear against the names of those who have taken the first dose of COVID-19 vaccine. Also, two blue ticks and a blue shield will appear against the names of those who have taken both the COVID-19 vaccine shots. This feature of the Aarogya Setu app is quite similar to the WhatsApp feature where two blue ticks appear that suggests that the message has been seen by the receiver.
Recently, Aarogya Setu tweeted about this new feature in the application. It said, "Now your Vaccination Status can be updated on Aarogya Setu. Get yourself vaccinated – Get the Double Blue Ticks and Get the Blue Shield."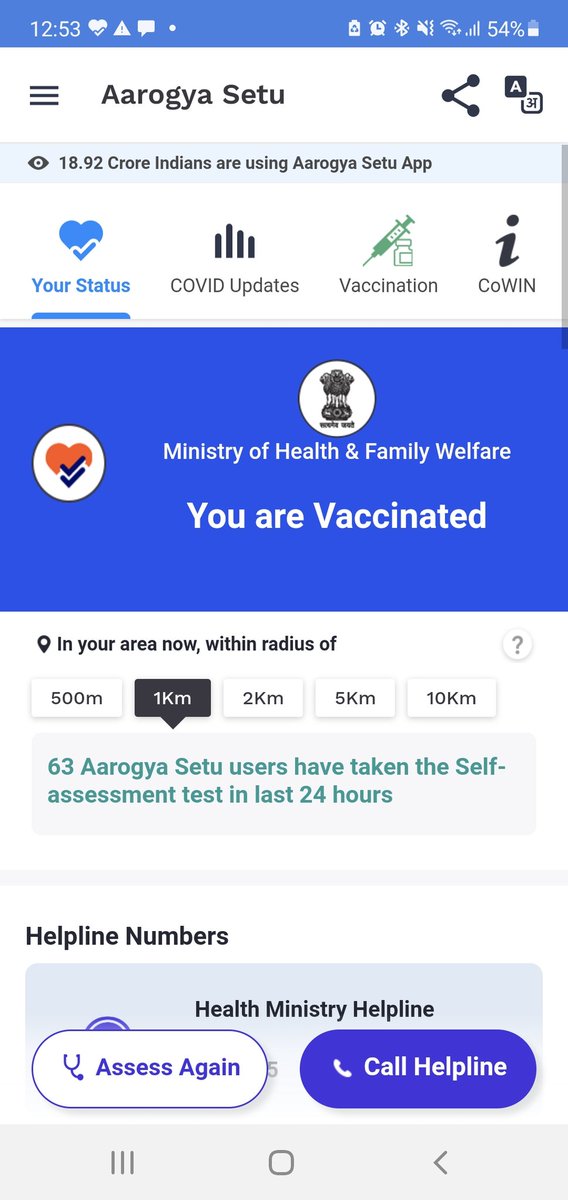 Apart from the CoWIN portal, one can register oneself for vaccination by downloading the Aarogya Setu app. To register for COVID-19 vaccination through the Aaraogya Setu app, one has to follow some simple steps. They are as follows:
Step 1: At first one must download the Aarogya Setu app if it is not already downloaded. The app is available to download for the Android and iOS devices from Google Play store and Apple App store.
Step 2: Then one must click on the CoWIN tab present on the home screen
Step 3: After this, he must select the ' Vaccination Registration' and enter the phone number to verify the OTP sent
Step 4: On the registration page, the users need to enter all their details like which photo ID proof, name, gender and year of birth then click on 'Register'
Step 5: After registering, the users can go ahead and look for a vaccination centre near them by entering the area PIN code and clicking on search. Then, they can select a date and time to book an appointment.
Source:-zeebiz